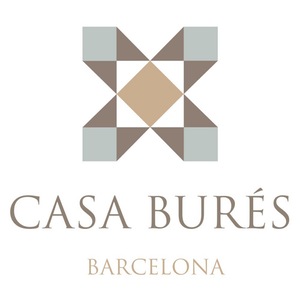 Luxury homes in Barcelona
Only very rarely do the most singular and exclusive elements come together to create something that is truly extraordinary.
Only here. Only now.
Casa Burés offers you a once-in-a-lifetime opportunity to live in one of the city's most impressive Modernist masterpieces.
Offering 26 exquisitely refurbished residences comprising lofts, penthouses and apartments with an array of on-demand premium services and luxuriant communal areas.
There has never been an opportunity like this in Barcelona. And there probably never will be again.
Luxury apartments in Barcelona
Enjoy the relaxed lifestyle of the Eixample district
Casa Burés is ideally located for making the most of Eixample's laid-back lifestyle. Michelin-starred restaurants, designer cafés, creative art galleries, exquisite home décor shops, independent boutiques and exclusive food shops are all on your doorstep.
Casa Burés is just moments away from Passeig de Gràcia, the Palau de la Música, La Boquería food market, the recently remodelled Passeig de Sant Joan, Parc de la Ciutadella and the enchanting Born neighbourhood in Barcelona's Old Town. The newly revamped OneOcean Port Vell and the beaches of Barceloneta are  just a short stroll away.
Modernist values
The renovation of Casa Burés not only preserves the building's structure and its listed decorative elements, but also maintains all the advantages of its Modernist architecture: light, space, habitability, high-quality materials and the search for new solutions and maximum comfort.
Luxury homes with sense and sensitivity
Creative, traditional, classic or contemporary.
Whatever your profile is, Casa Burés offers an option to match your lifestyle and outlook. The renovation process has reinterpreted the building's Modernist values and adapted them to suit different lifestyles, in the form of 26 exclusive luxurious properties: 
3 lofts from 298 to 321 m2.
2 palatial apartments, 450 to 502 m2.
16 apartments, 120 to 170 m2. 
5 penthouses (3 duplex), 160 to 275 m2.
The ground floor, which hummed with activity when it housed the offices of the Burés textile company more than a hundred years ago, has been divided into three spectacular lofts.
This industrial heritage has been maintained through the use of bright, open spaces that incorporate the building's original, large wrought-iron columns complemented by a new, glazed gallery designed to optimize natural light while maintaining privacy.
These imaginative and original spaces showcase designer living at its most creative.
Two residences that are genuinely unlike anything else in Barcelona, with a  uniqueness that goes beyond the luxury elements and unparallelled space they offer. Independently accessed from the vestibule via an imposing stone staircase, each residence contains a number of valuable architectural and decorative elements that form part of the history of Modernism.
The elegant, sophisticated interior design is the modern-day expression of the classic luxury and exclusivity embodied in the stately apartments of Casa Burés at the turn of the 20th century. The large rooms are as stunning now as they were in the building's heyday, and once again each apartment offers the ultimate in comfort and convenience.
These former rental apartments have been meticulously  restored and present a unique opportunity for true lovers of the Eixample district.
With a variety of size and layout options, some facing the street and others the tranquil inner courtyard, all of these apartments preserve the building's Modernist air through the inclusion of high ceilings, large picture windows and hand-tiled mosaic floors.
Their fresh, welcoming interior decoration combines traditional style with functional touches such as the combined living room and kitchen, separated by space saving sliding glass screens.
Five magnificent penthouse apartments, three of which are duplex, crown the new Casa Burés. An area once dedicated to service and storage has been transformed into a selection of minimalist, contemporary living spaces.
The new architectural design preserves the most iconic elements such as the balustrades and sloping ceilings while adding new features such as skylights that bring natural sunlight and an original touch to the space.
The highly contemporary interior design, featuring white hues and soft lines inspired by nature, allows residents to comfortably enjoy the sunshine and the quintessential views out over the rooftops of Barcelona's Eixample district.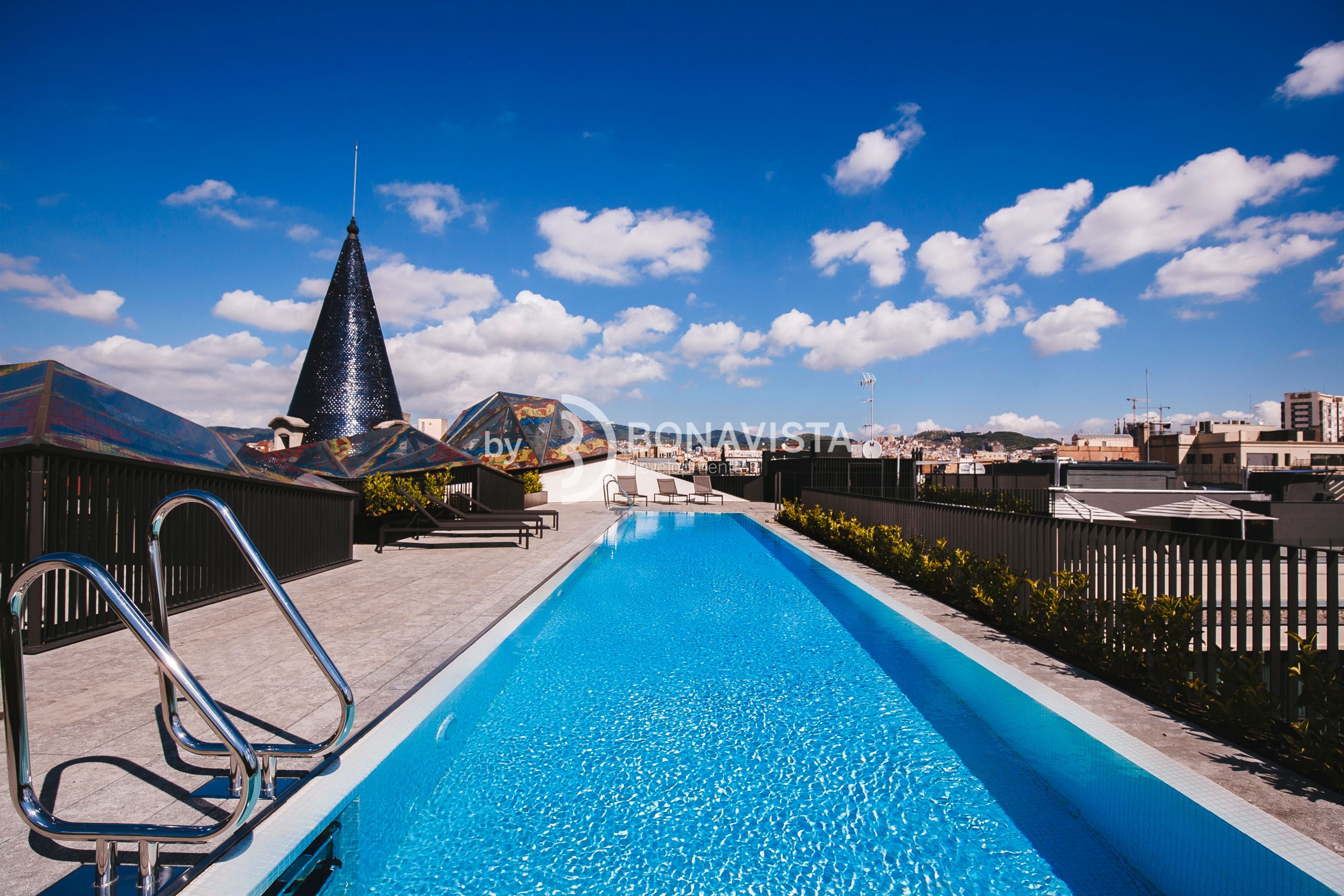 Genuine luxury that has been impossible to find in the Eixample – until now
The Casa Burés amenities include two swimming pools: a heated indoor pool in the lower ground floor and a rooftop pool on the upper terrace.
The lower ground floor – formerly used as storage for Industrias Burés, has been transformed into a 24m indoor pool, health and fitness suite, wine cellar, work space as well as housing a professional kitchen and dining area, ideal for entertaining large groups of friends. There is also a practical laundry room and an individual storage room for each residence.
Luxury Homes in Barcelona.
A modernist jewel of Barcelona's heritage.
Prices from
1.580.000 €

+ VAT
CONTACT FOR MORE INFORMATION ABOUT THIS DEVELOPMENT
If you want more detailed information, fill out the form with your information and we will contact you as soon as possible.