By Bárbara Rivera
Autumn has arrived in Barcelona and it is the season when we start having mixed feelings, in between wanting to rewind to summer and having long dinners by the sea, or fast-forwarding towards the holiday season: Thanksgiving, Christmas, New Years.
However, autumn is, in fact, a really nice season to be in Barcelona. Since grape harvest season comes to an end, wine events take place around the city, with local producers exhibiting their products: not only wine but also a variety of cheese, olive oil, honey, and other local delicatessens.
So take your time to stroll around Barcelona, simply to enjoy the nice autumn weather, or also plan a visit to the different activities taking place: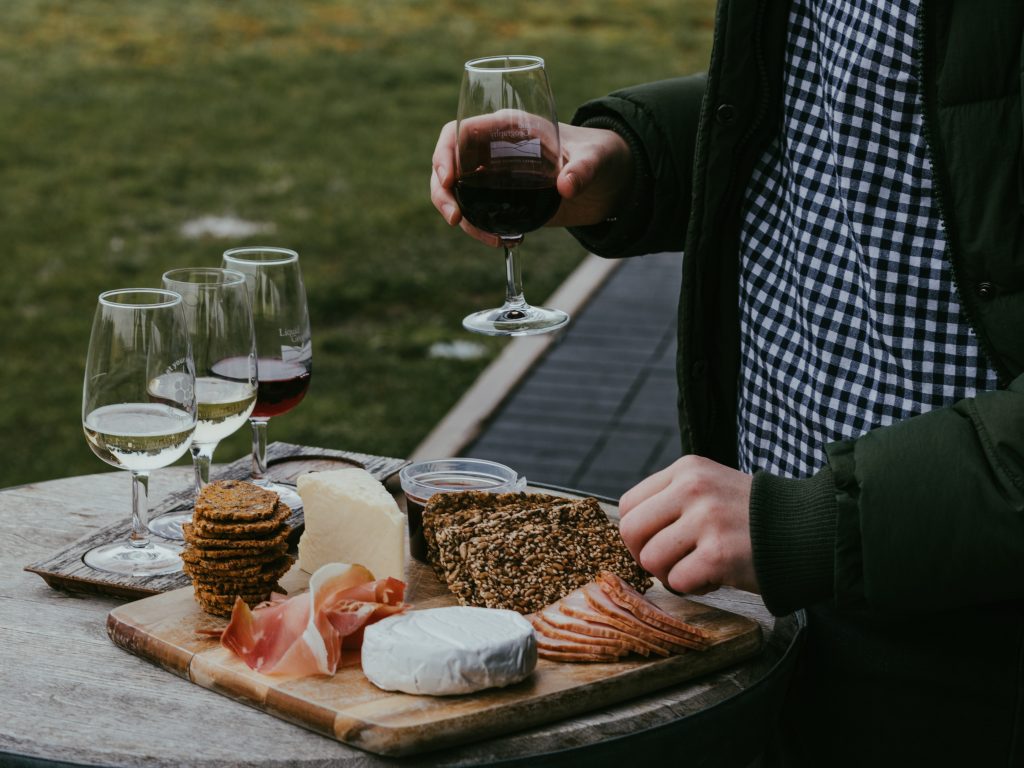 Autumn is also a season when we start analyzing the year that is almost over, and investors try to push for the last acquisitions. In real estate, this last quarter tends to be the highest in sales, and since we usually have clients curious about some of the legal advantages of investing in a property in Barcelona, today we get to talk with an expert in the Golden Visa: Lawyer Jordi Sabrià, partner of Sabrià & Gabarró law firm.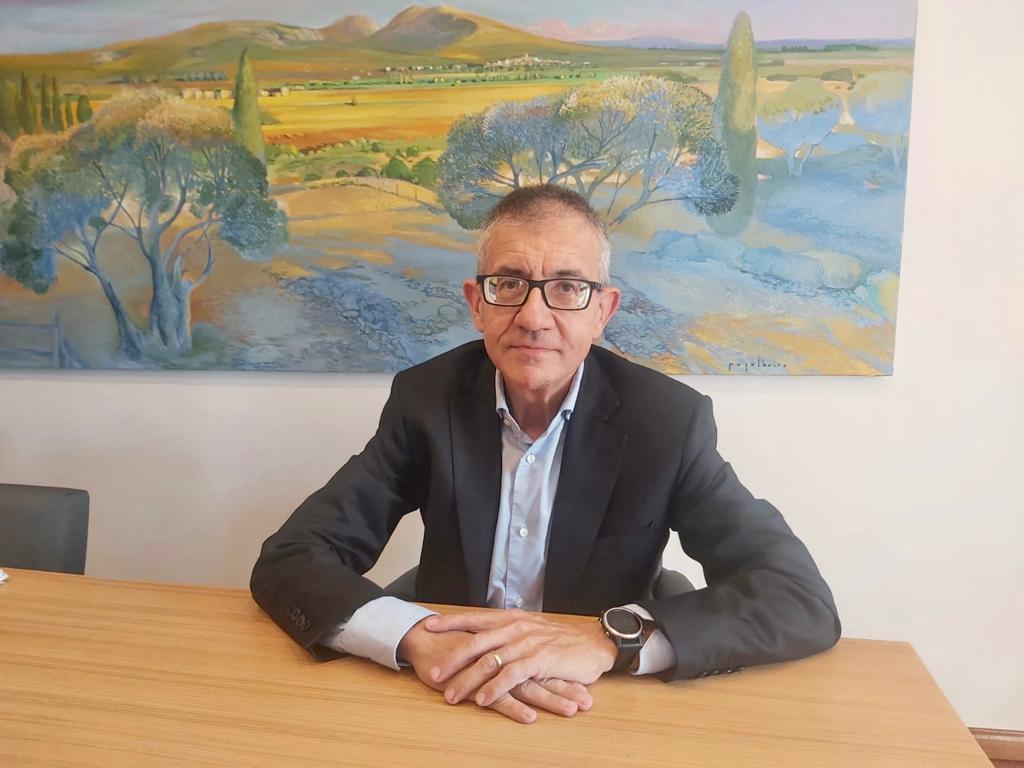 Tell us about the Golden Visa program:
The Spain Investment Visa, also officially known as the Spanish Residence Permit Programme or the Spain Golden Visa, was established in 2013 (Act 14/2013, September 27th) by the Spanish government to encourage foreign investors outside the European Union to invest in the country. Under the programme, investors may choose from three options:
Real Estate Investment

 with a minimum investment of €500,000 (taxes excluded) in Spanish real estate in order to qualify. Investors can choose a commercial or residential property or a combination of both, or even multiple properties as long as the total amount is at least €500,000. Any amount exceeding the minimum property investment can be mortgaged.

Capital Transfer 

This option requires an investment of a minimum of €1,000,000 in Spanish Treasury Bonds, in Spanish companies or in bank deposits to a Spanish financial institution.

Business Development in Spain. 

The goal of this route is to boost the Spanish economy directly. Through this option, it is necessary to create employment in Spain by creating a Spanish company. The investment should have a positive socio-economic impact, and the Spanish company should contribute to scientific and technological innovations. The minimum investment for this route is €1,000,000.
Can any citizen apply to the Golden Visa as long as they invest €500,000 in Real Estate?  
No. Eligible individuals are any non-European, non-European Economic Area or non-Swiss citizen who makes an investment in real estate of at least €500,000 net (taxes excluded), along with dependent family members.
Can all family members apply or are there certain restrictions?
Qualifying family members include spouse/partner and all children under 18. When a non-married partner applies for the Golden Visa, it will be necessary to provide the partnership agreement, which can be either executed in Spain or abroad. Children aged 18 and over and parents can qualify if they are dependents, in which case it is necessary to provide all required evidence (such as economic dependency, college enrolments, proof of same address, absence of income, properties or assets).
Does the Golden Visa have an expiration date?
The expiration dates depend on where the application of the Golden Visa has been processed.  If the application has been made at the Spanish Embassy, it will be valid for one year. During this year, the holder must enter Spain and exchange the visa for a Spain residence permit, which will be valid for two years. If the application is made in Spain, by submitting the documents at the UGE (Unidad de Grandes Empresas), the residence permit is granted for a two-year term.
At the expiry term of these two years, the residence permit can be extended for five years. Renewal must be submitted sixty days prior the expiry date of ninety days after the mentioned expiry term.
Once we have the Golden Visa do we have to stay living in Spain?
It is not necessary to live in Spain in order to obtain and renew the residency visa permit. However, it is important to take into account that when someone stays in Spain for a period of more than 183 days per year, or if their main economic activity is located in Spain, or if their family members live in Spain, they will be considered as tax resident in Spain. In this case, investors will be taxed on their worldwide income and assets.
How long does the process take to get the Golden Visa?
There is a step-by-step process to be granted a permanent residence permit in the European Union, which can take around two months. The applicant must: (a) submit the application at the UGE (Unidad de Grandes Empresas); (b) remember that UGE is currently issuing the resolutions in a very expeditious term (7 – 10 days); (c) process their fingerprints at the police station and (d) collect their residence card.
What are the benefits of the Golden Visa?  
There are several benefits: (i) the holder of a Spanish Golden Visa has the freedom to travel around the Schengen area; (ii) the Spanish Golden Visa allows the inclusion of family members in the programme, specifically the partner or spouse and children under the age of 18; (iii) there is no minimum stay requirement to maintain the Spanish Golden Visa card – it is just necessary to enter the country once per year to keep the permit; (iv) in the case that the temporary residence in Spain is maintained for five years, the holder of the Golden Visa becomes eligible to apply for permanent residency and (v) applicants gain the right to live and work in Spain with the Golden Visa although there is no requirement to do this. There is no minimum stay requirement.
Can we move around the EU Schengen zone with the Golden Visa?
Yes, holders of a Spanish Golden Visa do not require a visa to enter Europe's Schengen Area. They can travel and enjoy free movement within the area.
What costs are involved when applying for the Golden Visa?
If the Golden Visa is applied through a real estate investment of at least €500,000, the applicant should also pay the following involved costs: transfer tax (at 10% tax rate or 11% from €1,000,001 upwards) or VAT (at 10% tax rate in the case of dwellings or 21% in case of commercial properties), plus stamp duty tax at 1.5%. Notary and property registrar fees are also involved costs.
Once we have the Golden Visa, can we apply for Spanish citizenship?
Permanent Residency can be gained after five years in Spain provided that the applicant has lived in the country for more than six months each year. The pathway to citizenship does require the investor or qualified family members to live for at least 6 months per year in Spain for ten consecutive years. Once the investors have either permanent residency or citizenship, then they are free to dispose of their investment as further Golden Visa renewals are not necessary. As we mentioned above, there is no minimum stay requirement in Spain to keep the residence permit. However, if the investor wishes to apply for citizenship, it will be necessary to live in Spain for at least six months per year for ten consecutive years. In this case, the investor may qualify for a Spanish passport. Some nationalities, including those of former Spanish colonies, can benefit from a reduced length of full-time residency in order to be able to apply for nationality.
Jordi Sabrià holds a Major in Law from the University of Deusto (Bilbao) and a Major in English from the Universidad Autónoma de Barcelona. A solicitor practicing since 1994, his areas of legal expertise include real estate, national and international corporate law, estate planning, and intellectual law.