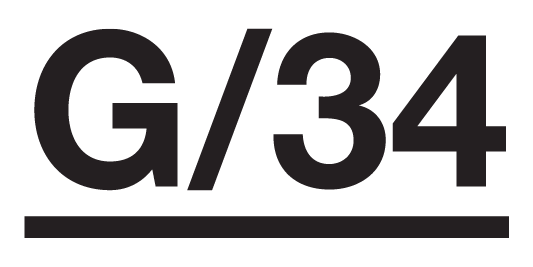 The story of more views, more design, and more sunlight
Its apartments and penthouses are a window into history, and an example for the future.
This renovated and reimagined residential development is located in Barcelona's in-demand Eixample Dret district.
From the hard factory grind of 19th-century mills to effortless modern living: discover the story of more views, more design, more sunlight: Girona34.
LOCATED FOR BETTER LIVING
Girona34 is perfectly positioned for city living. Its quiet street, soon to be pedestrianized, is located just minutes from Barcelona's beaches. The hip Born area, alive with bars, restaurants, galleries and museums, is on the doorstep.
The heart of the Eixample, Passeig de Gràcia, is just a short walk away. This broad boulevard is lined with Barcelona's top luxury hotels, designer boutiques and restaurants. It is also the epicentre of Modernist architecture, the location of some of Gaudí's most iconic buildings. All around 
Girona34 
are new renovations of historical buildings, new pedestrian areas, new businesses and new life.
The Eixample Dret is the place to be.
Inside, Girona34 has been comprehensively redesigned for contemporary living
Two new glass-walled light wells run vertically through the building. At every level, they bring the brightness of Barcelona's Mediterranean climate inside. From the fourth floor and upwards they also open up an unbroken panorama of the city.
The building's original light well has also been retained and enlarged in the new designs, further increasing the level of natural illumination.
Inside, pillars replace load-bearing walls to expand open-plan living spaces. Properties on the Carrer Girona side of the building are illuminated by six large, symmetrical street-facing windows. On the other side of the building, large windows look out over the former mill and the peaceful interior of the city block.
The duplex with private garden
This remarkable 326 sqm duplex property with a 123 sqm garden offers infinite possibilities. It features one suite and two bedrooms on the upper floor and its lower floor can be arranged to suit diverse needs, as further guestrooms, playrooms, studios or hobby rooms.
The duplex's high (3.2m) ceilings are supported by wrought-iron columns to maximize available space. Outside, the ample garden and terraced area can be a family-friendly city oasis or the stage for spectacular entertaining.
Carrer Girona Apartaments
The Girona street facing properties are 114 sqm two bedroom apartments with large bathrooms.
They feature six symmetrical windows opening onto the tree-lined and soon-to-be pedestrianized Carrer de Girona.
Their open-plan architecture is illuminated by ample natural light.
Interior Facing Apartaments
Compact (from 113 to 120 sqm) and quiet apartments that look out onto the tranquil inner courtyard of the city block and the former mill building. Some have three bedrooms and others a single bedroom and a study, all with spacious bathrooms.
Open-plan architecture throughout maximizes the impact of the views and natural light.
They are arranged in parallel and therefore enjoy front and back views over both Girona street and the interior of the block. Each has 3 bedrooms and a terrace.
The Grand Penthouse's 360º views of Barcelona further amplify the sense of space created by its open-plan design.
It offers 210 sqm of space, including three bedrooms. Its two large terraces measure 78 sqm and 22 sqm respectively.
Bright and spacious houses in the heart of the city
Prices from
950.000 €

+ VAT
CONTACT FOR MORE INFORMATION ABOUT THIS DEVELOPMENT
If you want more detailed information, fill out the form with your information and we will contact you as soon as possible.